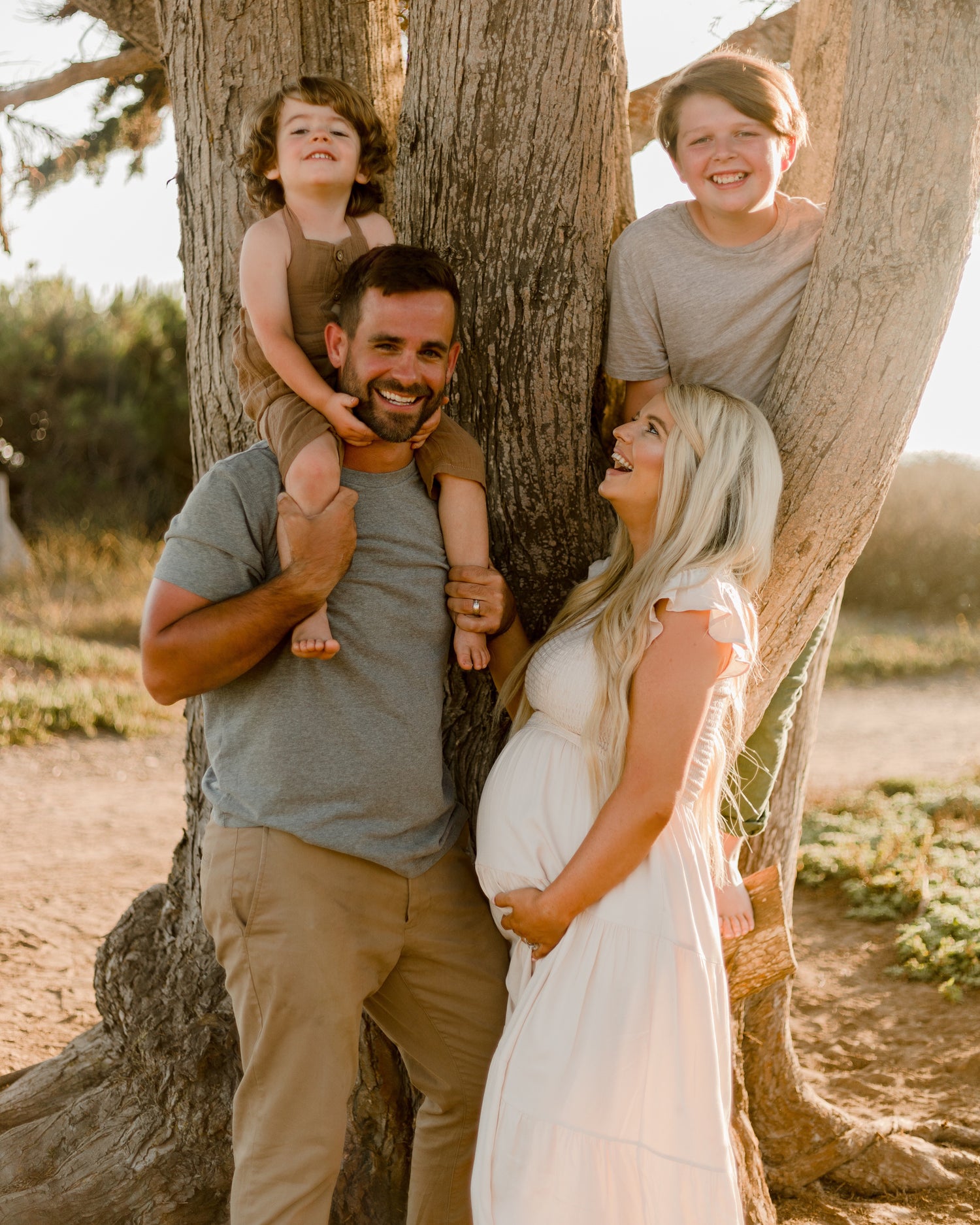 My Story
Hello! Welcome, I'm so thankful you're here.  I'm Kimber, The blonde behind the books!  Let's rewind a bit. First and foremost, I'm a proud Mama to the sweetest little boys and lucky wife to my favorite man. We're raising our family in the Midwest and making memories one home project at a time. I'm a Corporate Business Woman turned Stay At Home Working Mompreneur. I have always had a passion for interior design and decor. It's that creative bone in my body that just needs a good DIY project. My first love is my family and spending time together. I also love to create and inspire. I enjoy long romantic walks down the Target aisles and organizing everything from a junk drawer to a pantry.  I believe in creating a home filled with things that make you happy which leads to lots of love, laughter, and memories. 
Say hi, shop, stay awhile! 
xoxo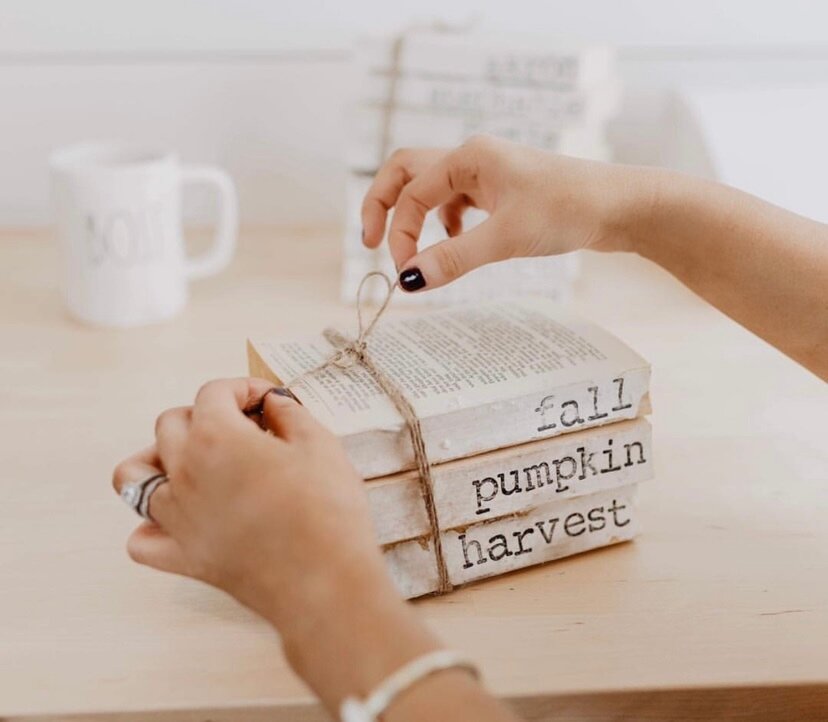 The Beginning of the Books
This journey began with an idea that became a product right from my living room floor. After sharing my stamped book sets on social media, my hobby quickly turned into a business almost over night. With the help from my husband and parents, we built a brand and created a company, bringing books from my basement to your special space. It is a dream come true to create such a meaningful piece of sentimental decor for you to showcase your family's "Story" and each important "chapter within it. I am touched by your stories and honored that you trust me with creating your personalized book set to display in your home. I have enjoyed every step of this journey! From customers, turned friends, you all inspire me. Thank you all for your love and loyalty to my small business.  From the bottom of our hearts, my family and I truly appreciate you shopping small and supporting my original idea. 
A big thank you to my Family, God, and my Customers!
From our hands to your home, Enjoy!
"Small businesses are the heartbeat of your neighborhood, the spine of your local economy, and the spirit of your town. "